Piston Fit For VOLVO TD71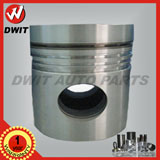 Piston Fit For VOLVO TD71
Volvo Engine piston
1.Dia from 98.00mm---131.00. mm
2.Engine Type: TD71,TD70,TD60,TD61,TD122 ect
3.Production Description:
1) Characteristics: Germany etc. advanced technique & wear proof & high temperature resistant etc.
2) Different Treatment:Piston roof MoS2 spraying, Piston roof anodizing, Pisotn with Graphite Sprayed,Tin coating piston , phosphating piston etc..
3) Develop the new items according to the sample or product draft.
4.Remark:
1)For European& American, Korean & Japanese etc. Engines
2)Good quality
3)Competitive price
4)Secure service
5)Product: piston ring , piston, engine bearing, cylinder liner ,engine parts ,spare parts
6)We can develop new items for you especially.
Desire our cooperation!